Home | Tour | Pricing | FAQ | Download | Links
Any time a call is due, it will appear here in Today's Calls. There are several formats to choose from, so you can use the list you like best. Calls are listed in zip code order for those who want to call the East Coast earlier.
Click any of the buttons on this screen to see a sample of the call list.
You will make your calls and report them through Call Feedback.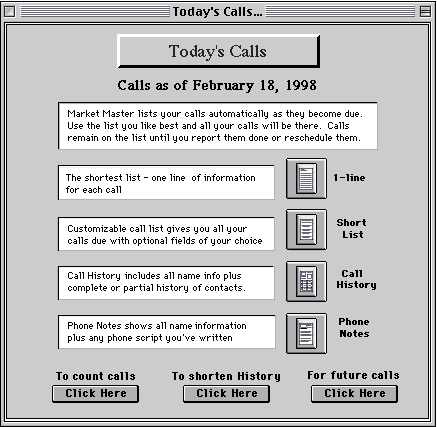 Home | Tour | Pricing | FAQ | Download | Links