Home | Tour | Pricing | FAQ | Download | Links
The top part of the screen lets you change the titles of the optional fields in Enter Names and anywhere they appear throughout the program.
In the lower section, you can pick the fields you prefer to see on your Custom Name List and Short Call List. (The pop-up fields are not operational here, but you can choose from most of the optional fields listed above.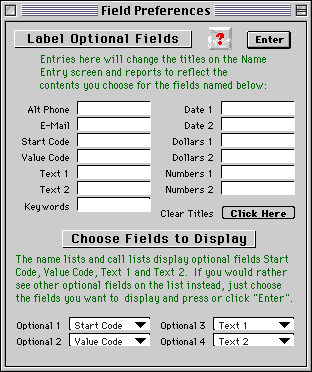 Home | Tour | Pricing | FAQ | Download | Links